Dribbble is the one site that never disappoints. I've literally spend hours going through the designs there and even used a few as inspiration for my custom iphone app templates. I think that the quality there is the best there is online. So if inspiration for a great iphone app design is what you're after. Dribbble is most definitely your best bet.
Here are a few of my favourite Dribbble iphone app designs:
This is a design for an app that managers and delivers food orders, while you are in a restaurant. Not just an awesome iphone app design then, but a great idea too!
Dribbble Link:
I LOVE this design. A little play around in photoshop by the designer, Cole, i just wish this iphone app design design was the real Dribbble iphone app client design! Very, very awesome indeed.
Dribbble Link: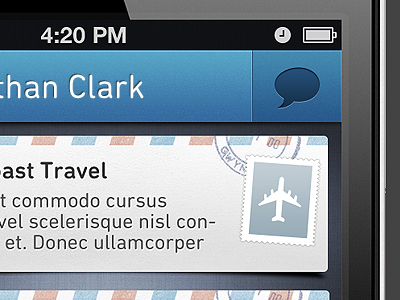 Awesomeness, except taken to a whole new level. This design by Jeremiah Shaw, incorporates many different elements (such as the stamp graphics and color choices) so well that you wonder how he did it! Even more so when you find out that the app he designed this for never went into production!
Dribbble Link: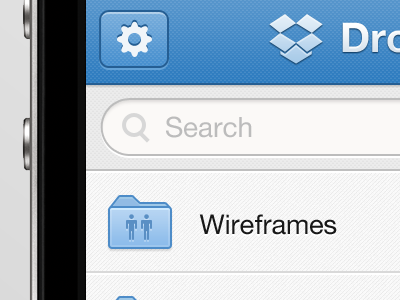 I added this here just for the amazing use of textures. The one on the top bar is particularly amazing. This was a design submitted for a dribbble contest, but unfortunately never went through. I'd love this to be the actual iphone app design of the dropbox app, and i'm not alone, a few others in the comments for this dribbble shot seem to agree!
Dribbble Link: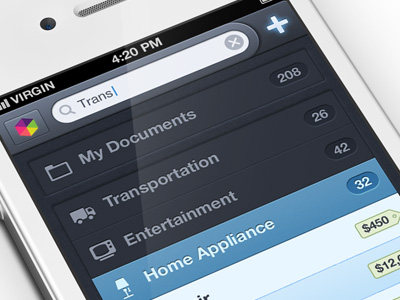 This simple but very effective design served as the inspiration for one of our custom iphone app templates. It doesn't try to do it all, and that's why it looks so good. It's made for an app that will be heavily used so over design would be the wrong way to go. With a highly used app, the last thing you'd want is for the design to get in the users' way.